Congratulations to Dr. Scott Citino!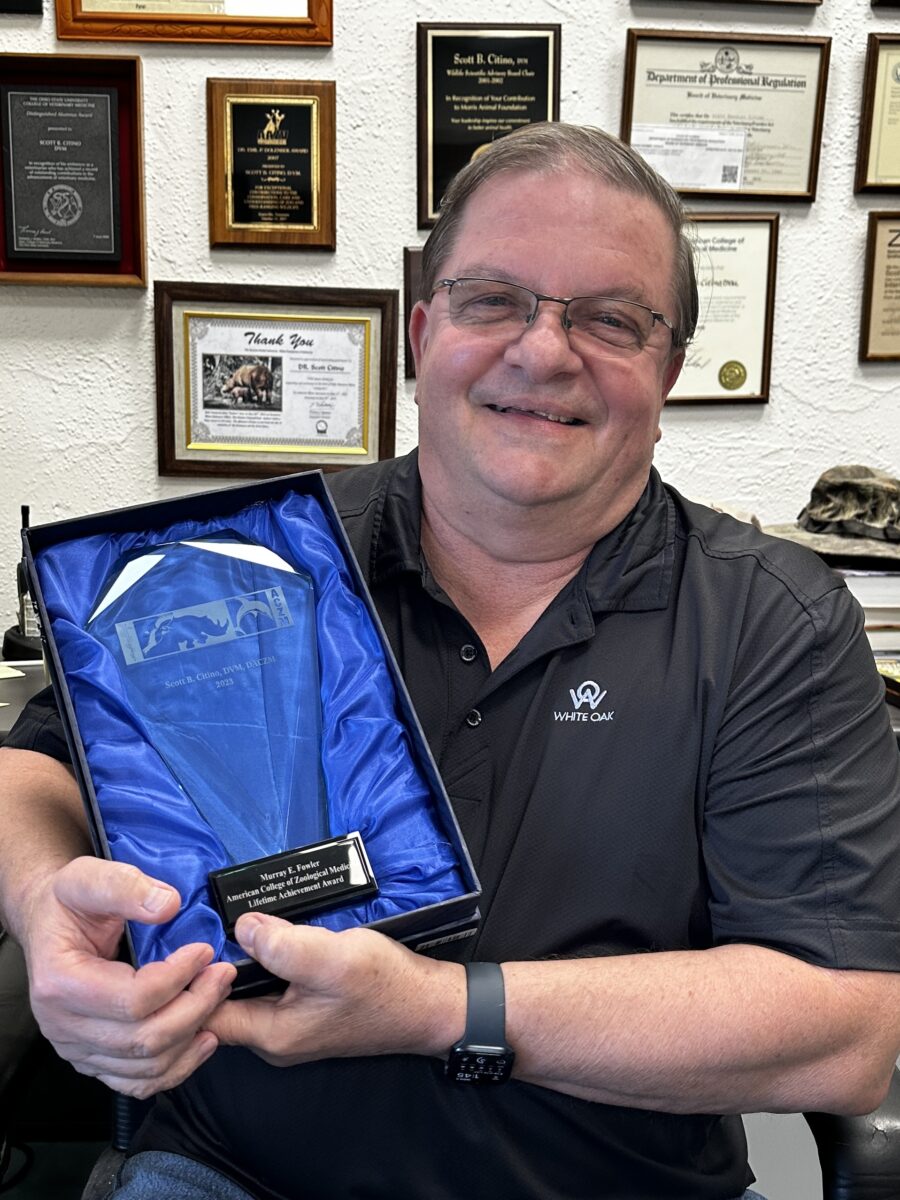 We'd like to congratulate our very own Dr. Scott Citino, DVM, DACZM, for receiving the prestigious Murray E. Fowler Lifetime Achievement Award. The award is named for Dr. Murray Fowler, who is recognized as the father of modern-day zoological medicine. The award recognizes ACZM diplomates who have demonstrated exceptional commitments and contributions to ACZM while making significant contributions to advancing zoological medicine. 
Candidates for the award are nominated by their diplomate peers, and all of us at White Oak are thrilled to see him get such recognition. Congratulations, Dr. Scott!