A Quarter-Century of Conservation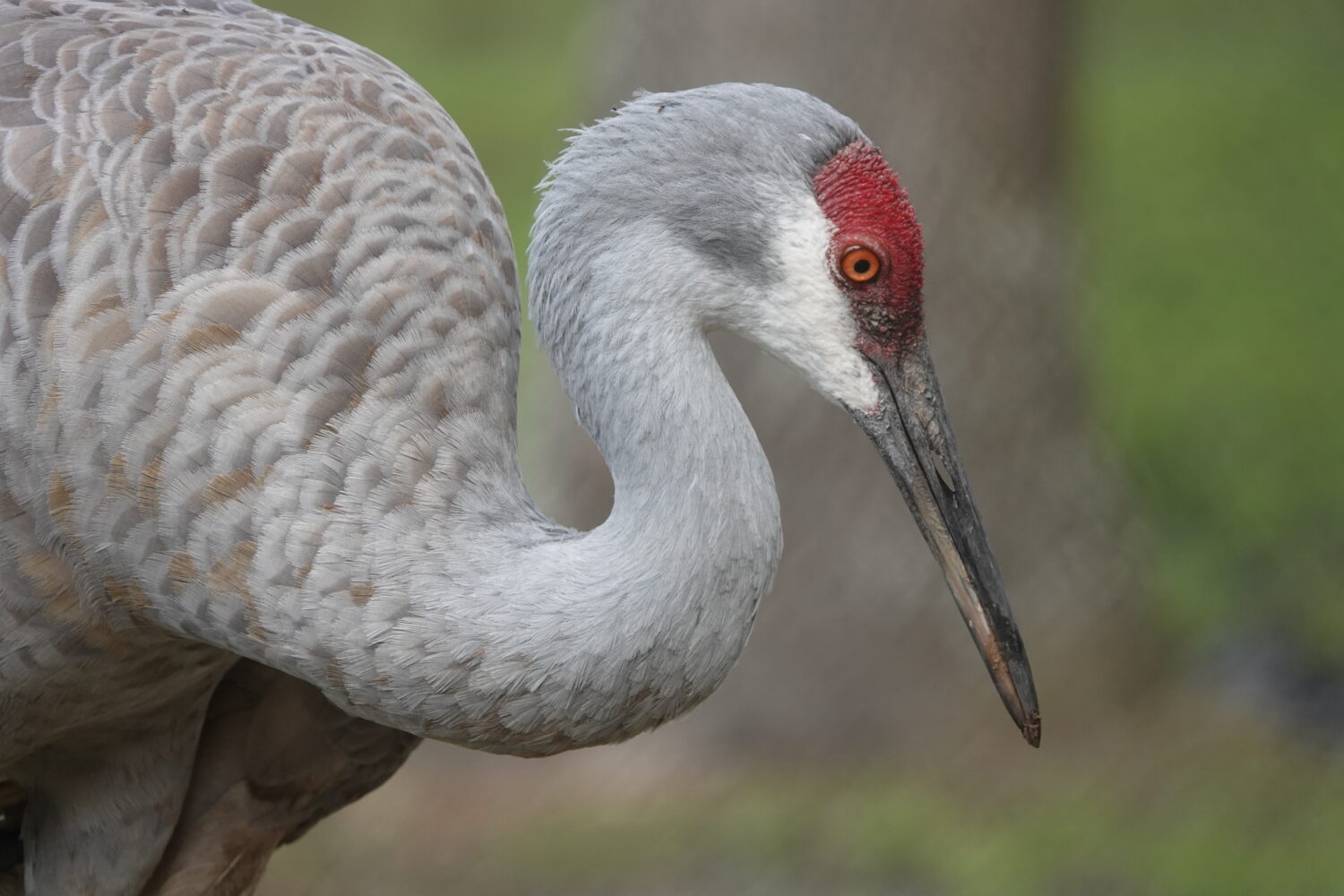 The Mississippi sandhill crane is a critically endangered subspecies of sandhill crane that is found in the coastal plains of southern Mississippi. With an estimated 150 birds in the wild today, their numbers have declined mainly due to the slow and gradual decline of their savanna habitat. The cranes are found only on and adjacent to the Mississippi Crane National Wildlife Refuge which was established in 1975 to protect the birds and their remaining habitat. At that time, there were 30-40 Mississippi sandhill cranes remaining in the wild.
In 1965, the US Fish and Wildlife Service began an ambitious program to recover the cranes. Along with habitat restoration, the Service began to breed the cranes under human care for release into the wild. White Oak Conservation, seeing an opportunity to help this endangered species, began working with the cranes in 1994 and sent the first birds hatched at White Oak to the Refuge for release in 1996.
Fast-forward to November of 2021, and our bird team transported five young Mississippi sandhill cranes hatched and raised at White Oak to the Refuge near Gautier, MS for release, marking the 25th year White Oak has contributed to this important project!
Before being released into the wild, the birds were banded and outfitted with telemetry equipment so that their movements can be tracked as they venture out into their new home. They were then placed in a covered area so that they could begin to acclimate to their new surroundings.
Cranes from around the refuge may show up to check out the new residents, and as a matter of fact, the group (or cohort) of cranes released in 2020 even began hanging out with the 2021 cohort once they were released! How's that for being neighborly? It seems to be working, and according to the last report, all of the birds are doing well.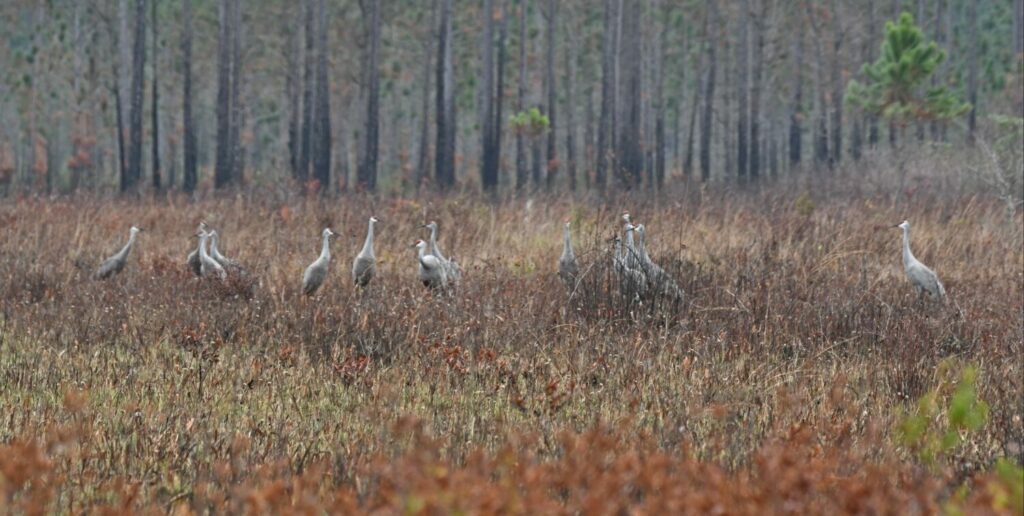 To date, White Oak's Mississippi sandhill crane flock has produced 125 chicks which were later released into the wild. Although far from their historic numbers, Mississippi sandhill cranes are on better footing than they were 50 years ago, with their numbers slowly increasing. White Oak is pleased to be a partner in the effort to save this iconic bird. Want to learn more about Mississippi sandhill cranes? Check out our website where you will find more information, along with a link to the Mississippi Sandhill Crane National Wildlife Refuge: https://www.whiteoakwildlife.org/wildlife/mississippi-sandhill-crane/ #conservationcontinues #savingcranes #ittakesallofus