It's a Boy… and a Girl… and Two Boys and a Girl!
White Oak has had another baby boom! in the past two months we have had two rhino calves and a litter of cheetahs born. We are very excited about all of them.
Just before Thanksgiving, the third white rhino calf to of the year was born to our female, Kelly, who was also born at White Oak. The calf, a little male, has now joined the herd with his older 'siblings' that were born a few months ago.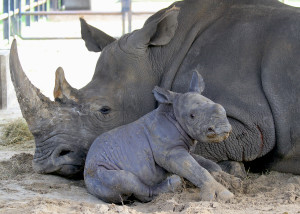 Right after Thanksgiving, our Indian rhino, Chitwan, gave birth to a little female. This is Chitwan's second calf to be born at White Oak. Indian rhino calves are born fully equipped with the distinctive skin folds that give the Indian rhino its iconic look.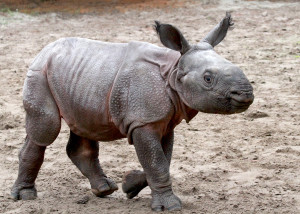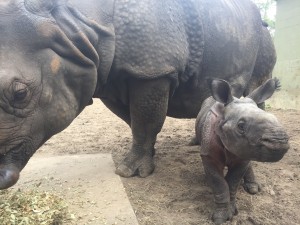 And last but not least, say hello to the latest litter of cheetahs to be born at White Oak. The two boys and one girl were born to Karamel, a five-year-old cheetah who was also born at White Oak. There have now been 133 cheetahs born here. And it never gets old. Check out this great video of our first peek at the cubs when they were only a few days old.
Yep. Babies are  booming all over the place at White Oak.
Stephanie Rutan, Senior Education Specialist.