Grasshopper Sparrows get a Housecleaning…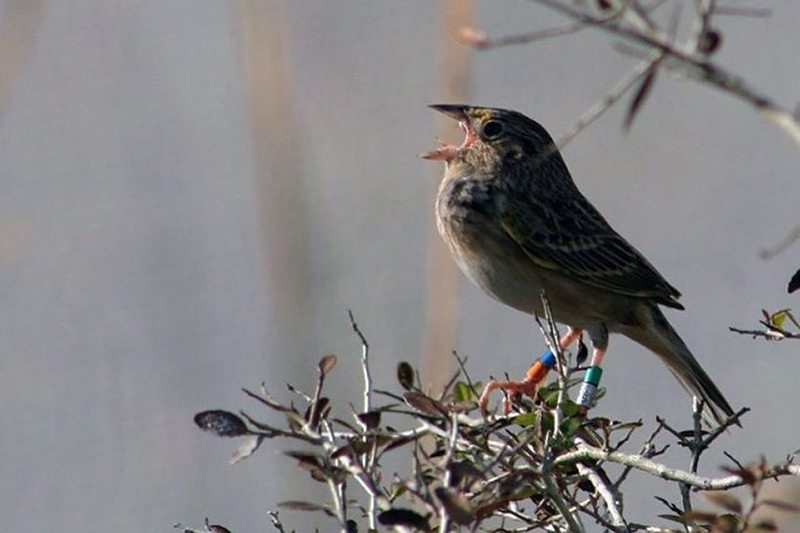 During the first week of March, White Oak staff did a prescribed burn on a field of native grasses that surround our Florida grasshopper sparrow enclosures. The prescribed burn was an important effort to replicate the natural fire regime that this habitat, and the species that live there, requires to thrive. We also burned patches of grasses within the sparrow enclosures, as the subsequent bare patches are preferred by the birds according to wildlife biologists. The male sparrows were singing before, during, and after the prescribed burns, confirming that the process was not stressful on the birds and that it is a natural occurrence to which they are well adapted.
In the wild, grasshopper sparrows prefer to inhabit recently burned grassland. Prescribed burning has been shown to improve flower and seed production, and insect numbers also increase after many fires. Grasshopper sparrows eat mostly insects and some seeds, so we hope that by using prescribed fire we will increase the available natural diet. This, along with conditioning the birds to natural environmental factors like fire, may help the birds survive when they're released back into the wild, which is the ultimate goal of the project.