Dr. Scott Citino, the Rhino Matchmaker
What do Indonesia and White Oak have in common? A veterinarian and a rhino! Indonesia is home to one of the rarest species of rhinos in the world – the Sumatran rhino. For a few years, one of them, Harapan, lived at White Oak. Harapan, who was born at the Cincinnati Zoo, went back to his home country in 2015 when rhino experts decided that he would better benefit his species at the Sumatran Rhino Sanctuary (SRS) in Way Kambas National Park in Sumatra.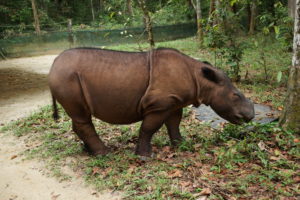 Sumatran rhinos are listed as Critically Endangered by the International Union for the Conservation of Nature.  There may be less than 100 of them left in the wild, according to the International Rhino Foundation (IRF), so preserving the species is essential.  This is where our Senior Veterinarian, Dr. Scott Citino comes in. Dr. Citino, working in collaboration with IRF, Yayasan Badak Indonesia (YABI) and White Oak Conservation, traveled to Indonesia to assist with the training and capacity building of the Indonesian veterinarians stationed at the SRS.
The reason for the trip was to collect and store semen from the two adult males, Andalas and Harapan, at the SRS.  Samples had been gathered in the past and banked but were poor quality (low sperm motility, or movement) so a slightly different technique was utilized during his last trip. They were successfully able to collect higher quality samples from these males. In fact, a sample obtained from Andalas was used to artificially inseminate Bina, the oldest female at SRS, after using new techniques in hormone therapy induce ovulation.  The semen sample collected from Harapan was better, so it was frozen and stored in the Genome Resource Bank at the SRS.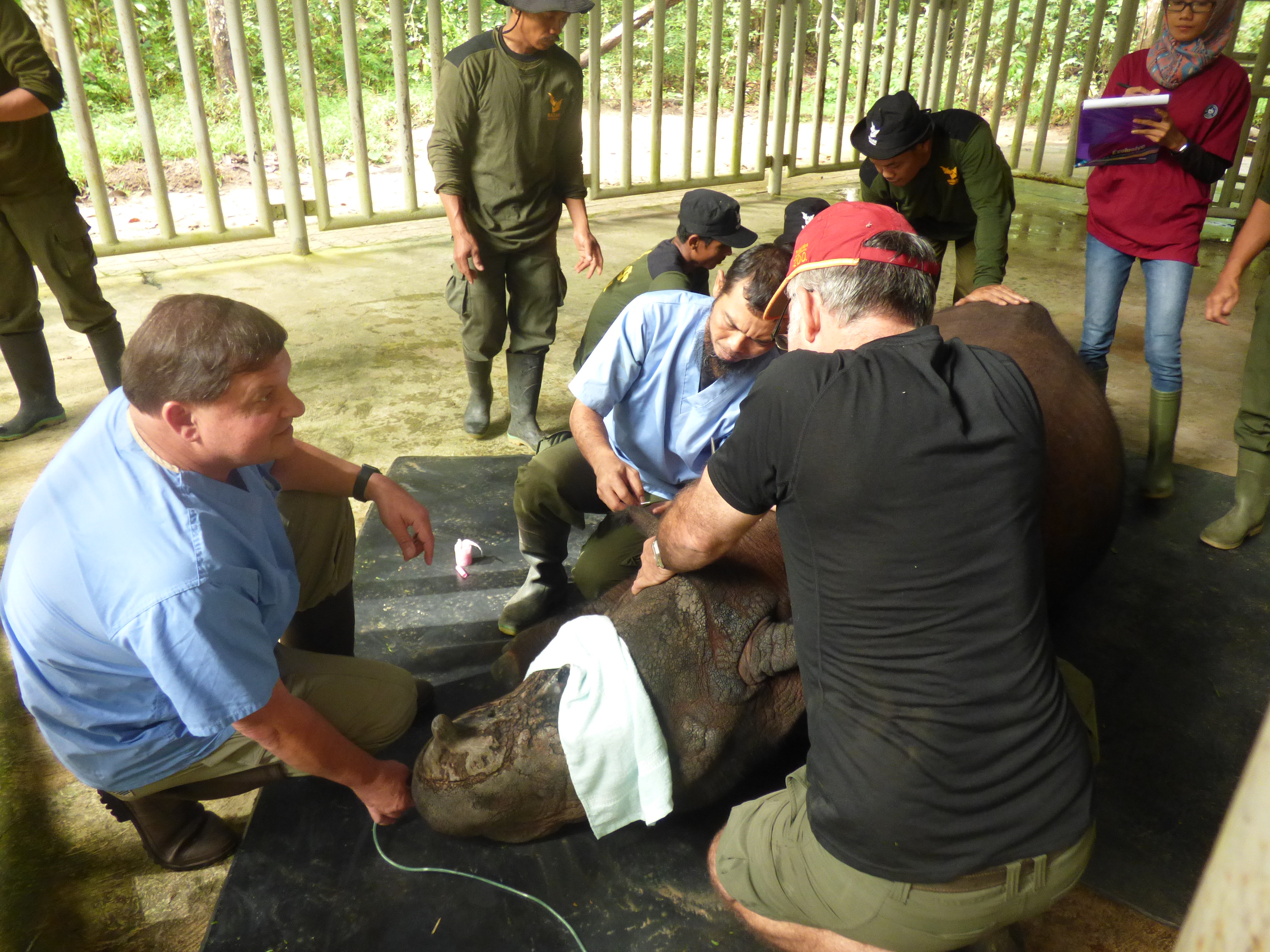 Sumatran rhinos are known to prefer some mates over others.  Bina, unfortunately, does not care for Andalas, so she won't allow him to breed with her. Saving the species by assisting the Sumatran rhinos with reproduction was the best option to help usher in the next generation of these rare rhinos.  Bina may even be introduced to Harapan in the future to see if she prefers him! Did you know that veterinarians and wildlife experts are also experts in matchmaking? Right now, they are trying to pair Harapan with Ratu – a younger female that has had two calves sired by Andalas in the past.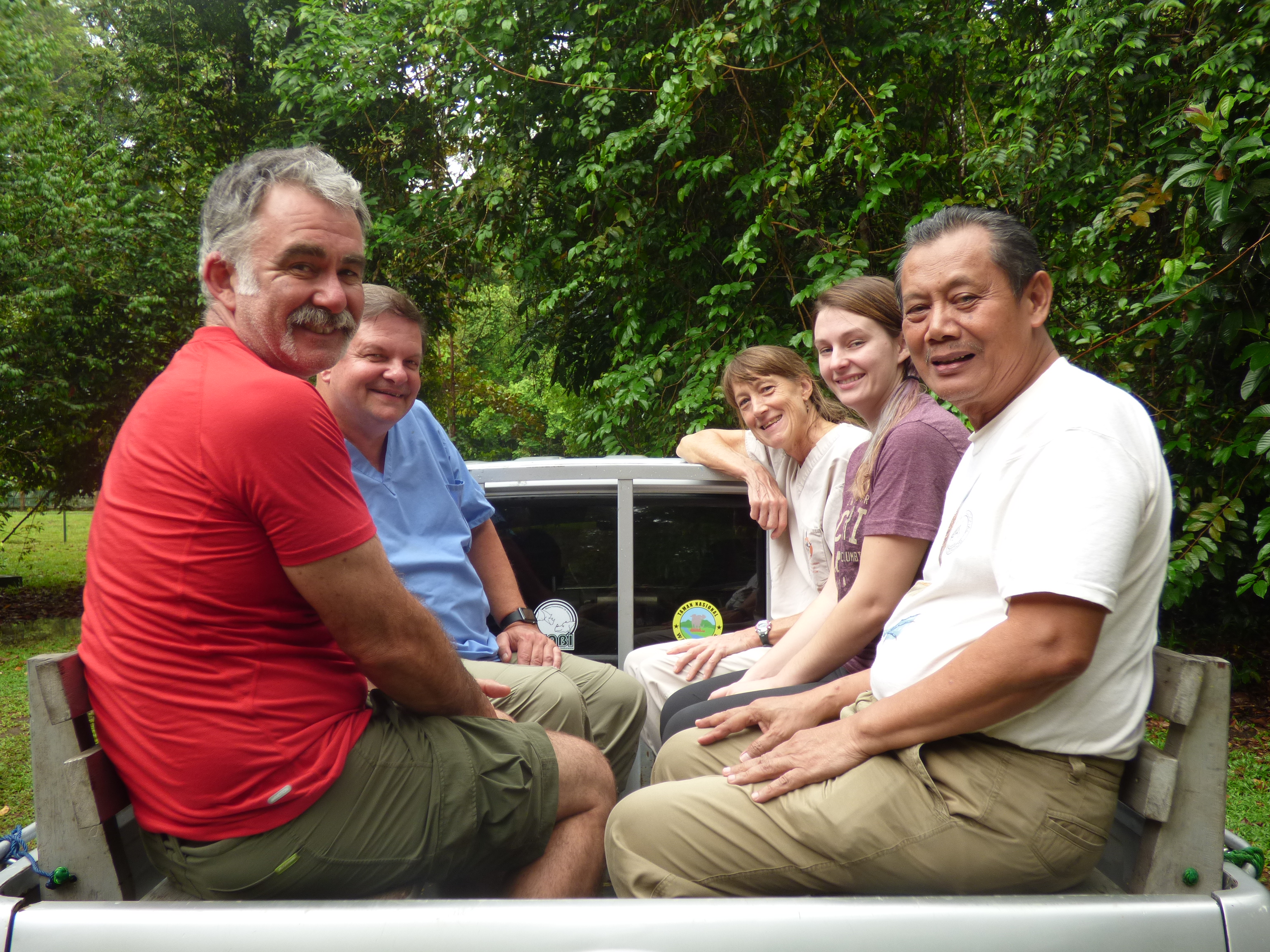 Dr. Citino did not undertake this monumental task alone. Reproductive physiologists Terri Roth and Jessye Wojtusik from the Cincinnati Zoo helped out, Benn Bryant from Western Plains Zoo in Australia assisted, and the three SRS Indonesian veterinarians, Zulfi Arsan, Made Fera, and Agvinta Nilam played a crucial role as well.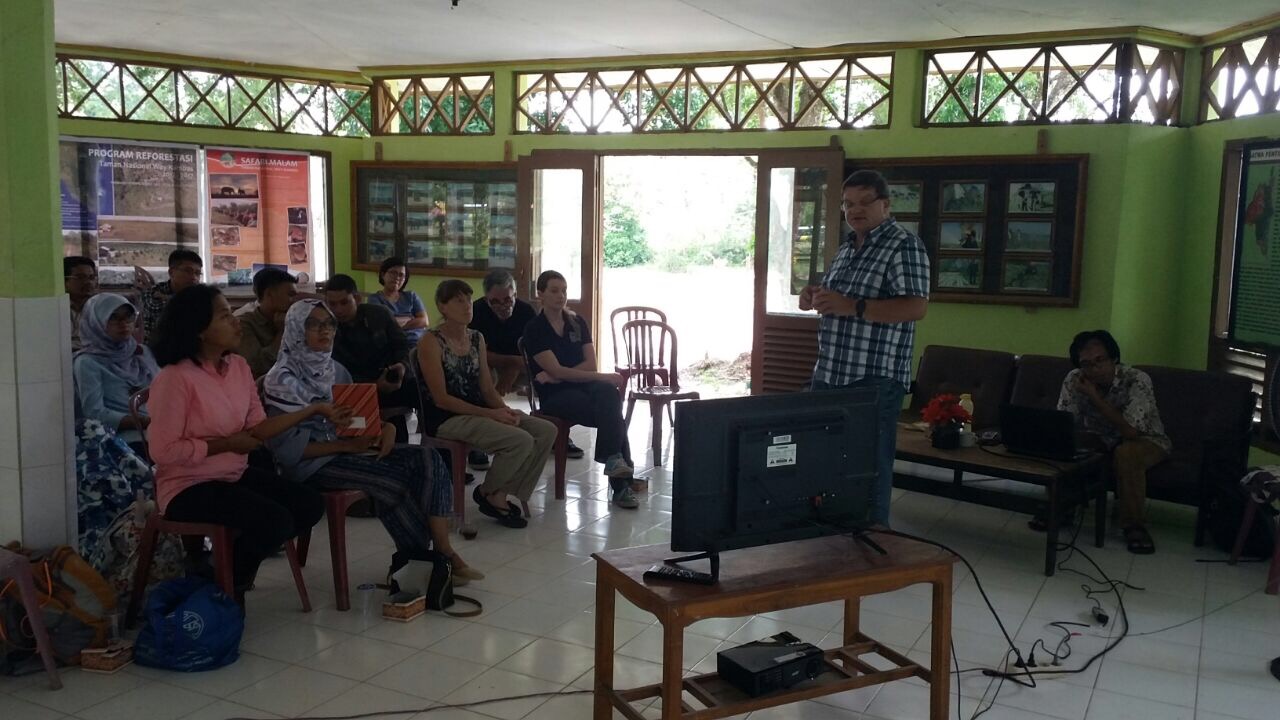 While in Indonesia, the team also gave lectures to the Wildlife Group from the Indonesian Veterinary Medical Association (IVMA).  Dr. Citino's talk was entitled "Megavertebrate Anesthesia and Clinical Cases in Zoological Medicine – What's Your Diagnosis?"
A trip to the SRS is quite a long process which takes several days on average to complete.  We asked Dr. Citino what a typical trip to the other side of the world was like and he had this to say, "This particular trip started with me getting up at 3:30 a.m. on November 13 and driving to the Jacksonville airport for a 6:20 a.m. flight to Houston International airport.  I then I boarded the long flight from Houston to Narita, Tokyo International airport.  Fourteen hours later I landed in Tokyo and waited 2 hours for my next flight to Jakarta, Java, Indonesia.  The flight to Jakarta is about 8 hours long and arrives after midnight. The next morning I took a 40-minute flight to Bandar Lampung, Sumatra, Indonesia.  From the airport, it is about a 2.5-hour drive to the SRS in Way Kambas National Park."  …  Wow!  That's quite a trip for a matchmaker!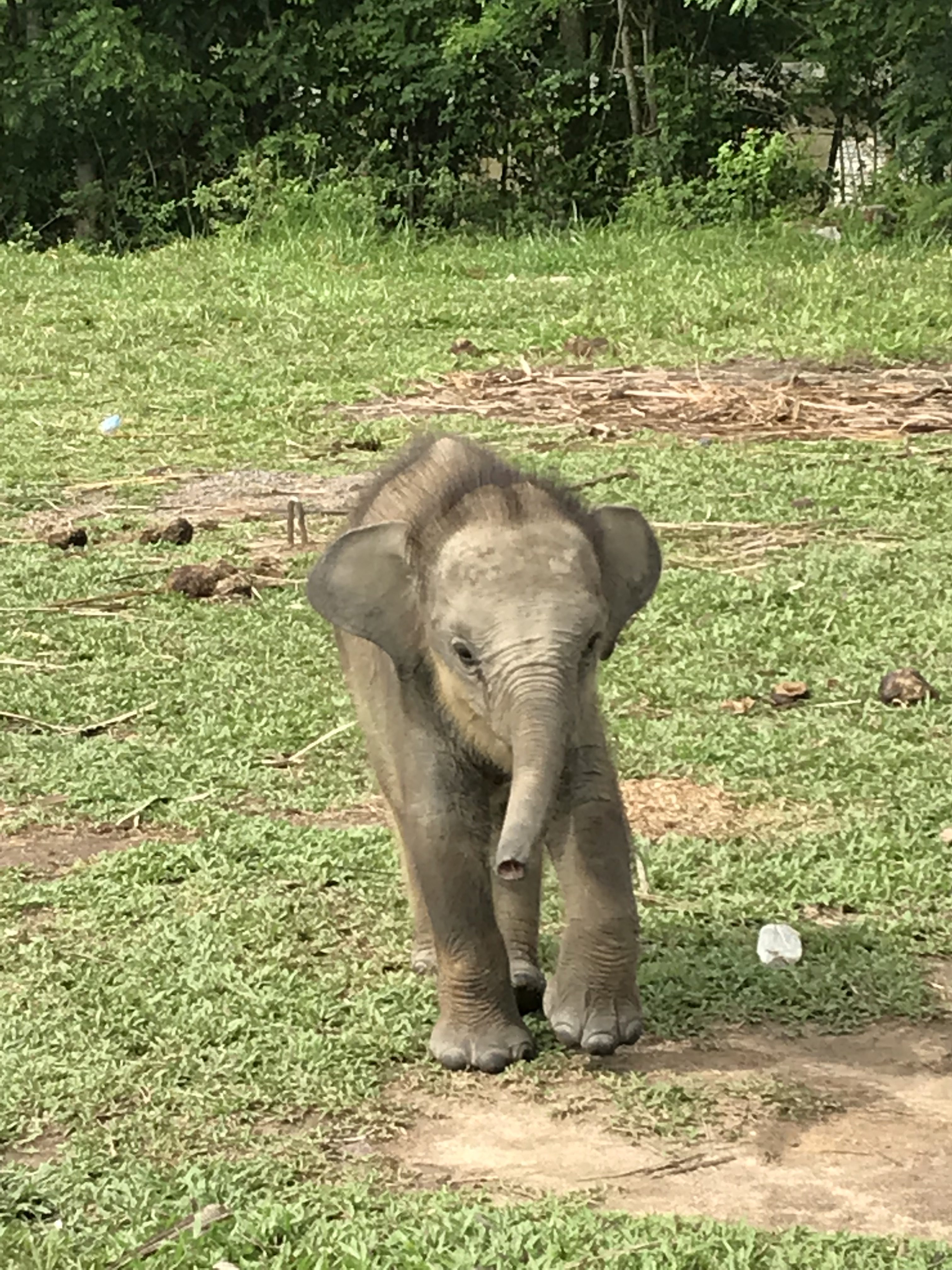 The park helps to protect many other species of wildlife besides rhinos because they are a large, protected habitat. When asked what other species he saw, Dr. Scott said, " I saw lots of bird and insect life, Water Monitors, Eurasian Wild boar, Red Muntjac, Lesser Mouse-Deer, Long-Tailed Macaque, Pig-Tailed Macaque, Siamang, Mitred Leaf Monkey, Agile Gibbon, Sunda Colugo (Malayan Flying Lemur), Sunda Slow Loris, Red Giant Flying Squirrel, Prevost's Squirrel, Lesser Tree Shrew, and the Common Tree Shrew."
Dr. Citino, and the others he worked with at SRS, are doing their utmost to save the endangered Sumatran rhino and protect the park for the many species that depend on it for their survival. We are proud he is a member of our team here at White Oak and that through him, we can do our part to save a species a world away.